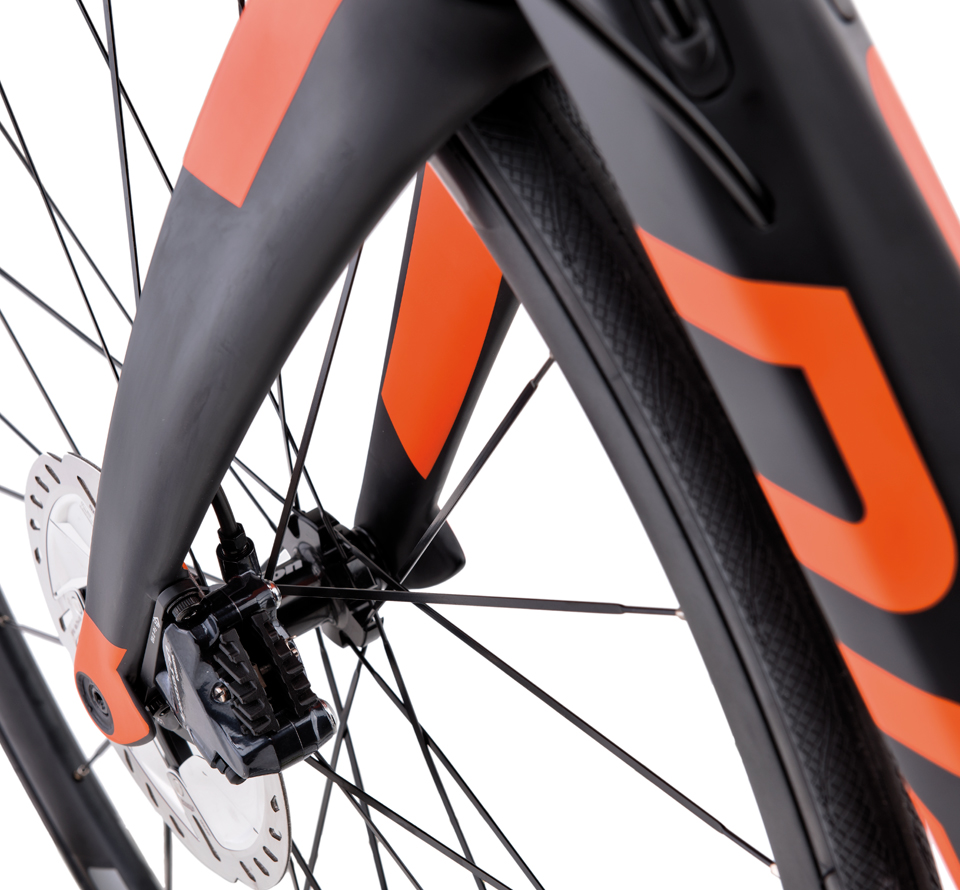 DISC BRAKE
Same braking performance in any condition. Less stress for the rim due to lack of overheating. Lower rotating inertia (lighter rim, the mass moved toward the rotating axis). No weight increase.
TA12 -THROUGH AXLE 12 mm FRONT AND REAR
12mm through axle FRONT and REAR – System improves stiffness and riding precision.
V.S. (VIBRATION SUPRESSOR)
The innovative connection of the seat stays with the anterior triangle allows vibrations to be absorbed along the seat tube, preventing them from being propagated towards the athlete.
INTEGRATED CABLES
The integrated cables provide the entire frame with greater aerodynamic properties and compactness as well as a much more determined and neat line.