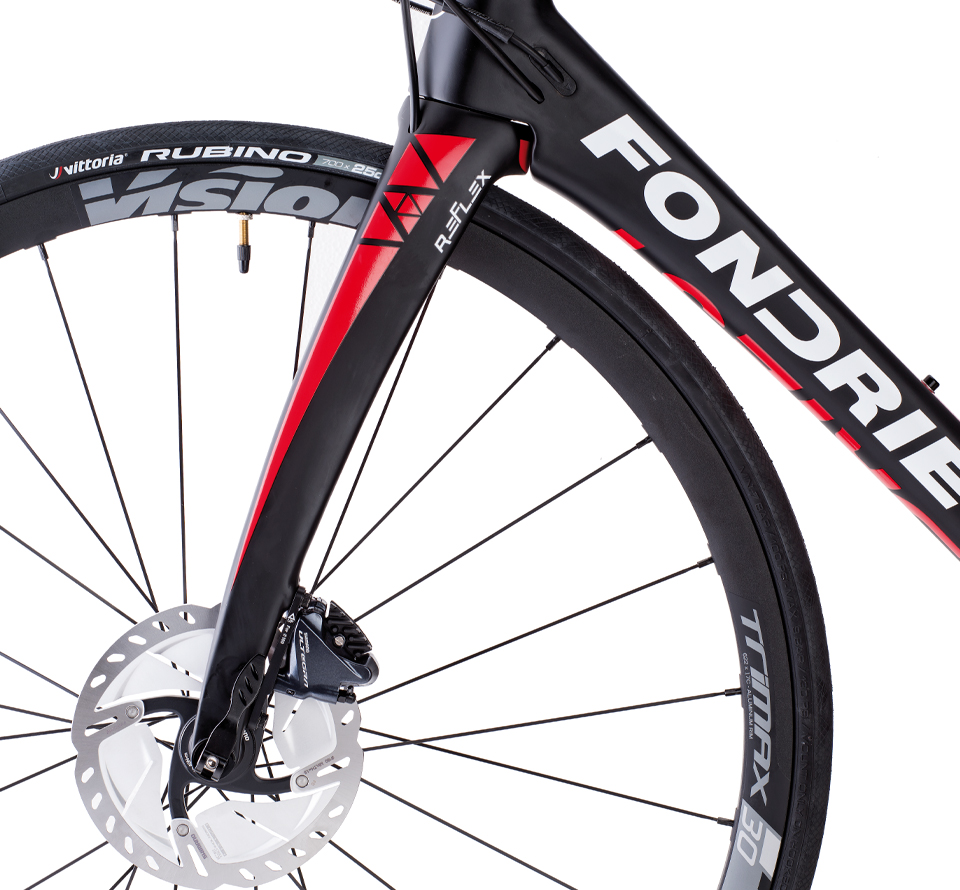 AEROFRAME
Frame designed and formulated to have an aerodynamic profi le that reduces to the maximum air resistance.
REFLEX FORK
A brand new shaped fork which provides the best stiffness, torsion and resilience performances.
DISC BRAKE
Same braking performance in any condition. Less stress for the rim due to lack of overheating.
Lower rotating inertia (lighter rim, the mass moved toward the rotating axis). No weight increase.
TA12 – THROUGH AXLE 12 mm FRONT AND REAR
12mm through axle FRONT and REAR – System improves stiffness and riding precision.