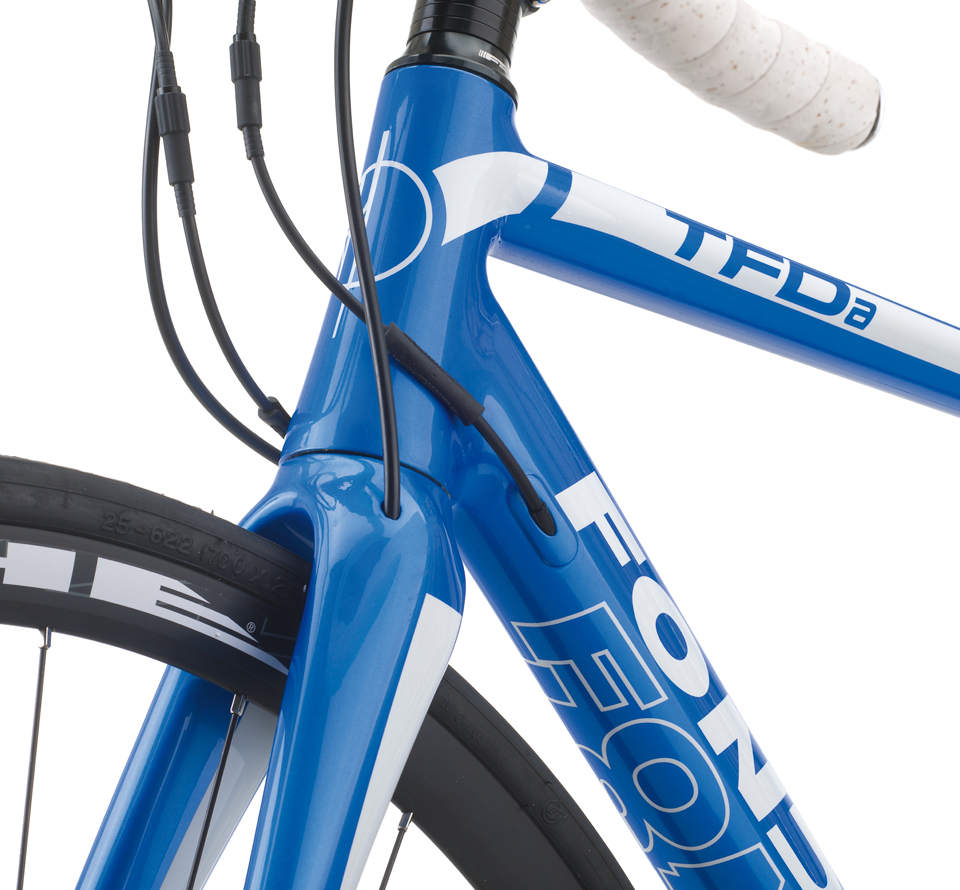 TAPERED HEAD-TUBE
Steering differentiated from 1-1/8" above to 1-1/2" below and providing high torsional stiffness.
TA12 – THROUGH AXLE 12 mm FRONT AND REAR
12mm through axle FRONT and REAR – System improves stiffness and riding precision.
DISC BRAKE
Same braking performance in any condition. Less stress for the rim due to lack of overheating. Lower rotating inertia (lighter rim, the mass moved
toward the rotating axis). No weight increase.
FLAT MOUNT DISC BRAKE
Flat Mount hydraulic road disc brake caliper, designed to be better integrated into a road bike's profile