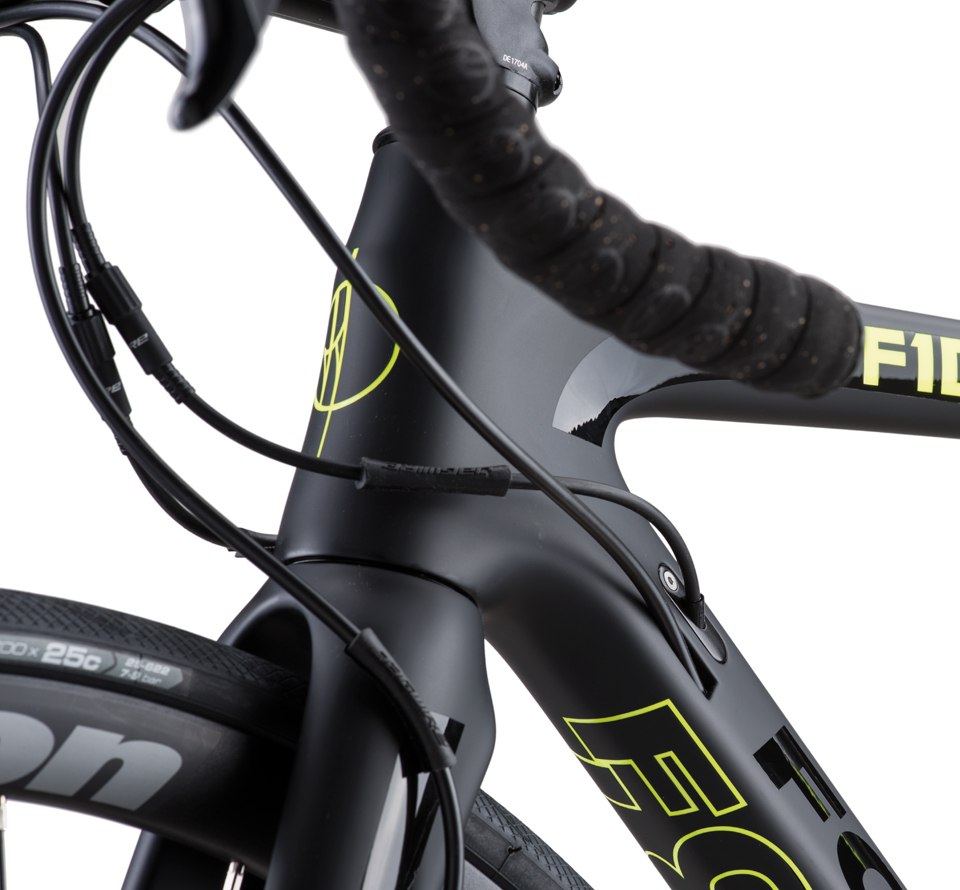 HYBRID FRAME FOR BOTH ELECTRONIC AND MECHANICAL GROUPSET
A single frame that mounts both a mechanical and electronic group thanks to the new interchangeable boxes.
DISC BRAKE
Same braking performance in any condition. Less stress for the rim due to lack of overheating. Lower rotating inertia (lighter rim, the mass moved toward the rotating axis). No weight increase.
TA12 – THROUGH AXLE 12mm FRONT AND REAR
12mm through axle FRONT and REAR – System improves stiffness and riding precision.
FLAT MOUNT DISC BRAKE
Flat Mount hydraulic road disc brake caliper, designed to be better integrated into a road bike's profile.