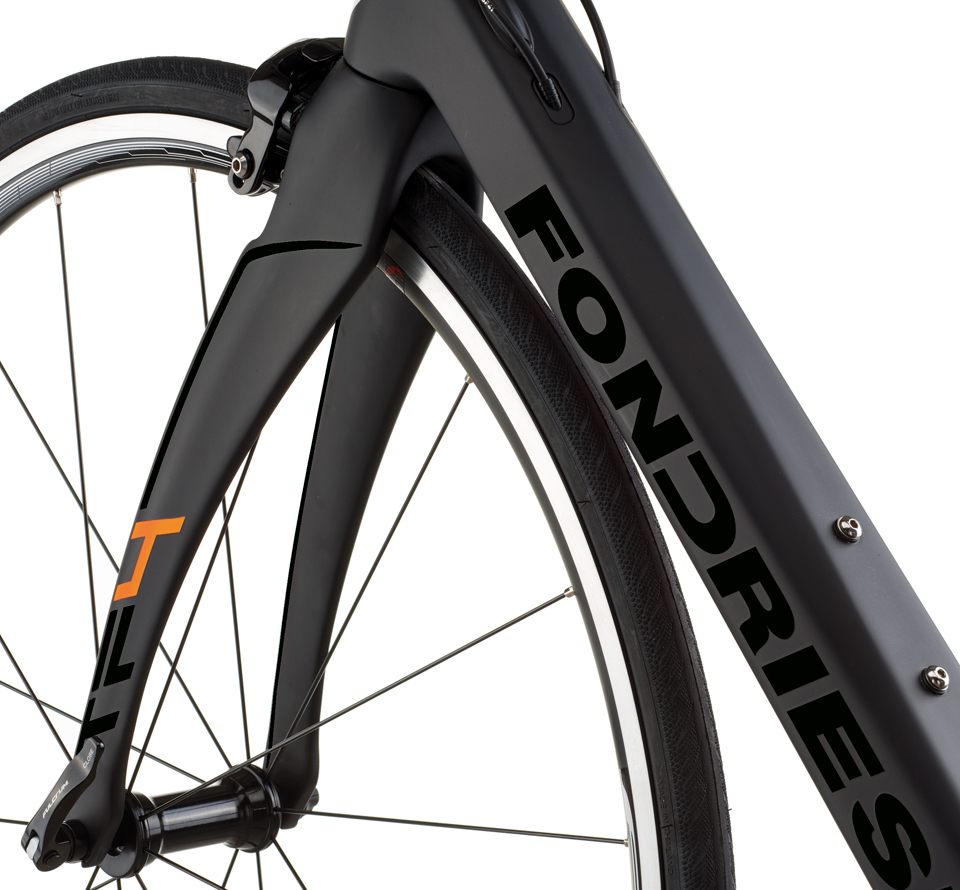 TAPERED HEAD-TUBE
Steering differentiated from 1-1/8" above to 1-1/2" below and providing high torsional stiffness.
REFLEX FORK
A brand new shaped fork which provides the best stiffness, torsion and resilience performances.
DUAL PIVOT BRAKES
The direct-attached dual pivot brakes provide much improved breaking power compared to standard caliper brakes.
V.S. (VIBRATION SUPRESSOR)
The innovative connection of the seat stays with the anterior triangle allows vibrations to be absorbed along the seat tube, preventing them from being propagated towards the athlete.